Tips for a Healthy Halloween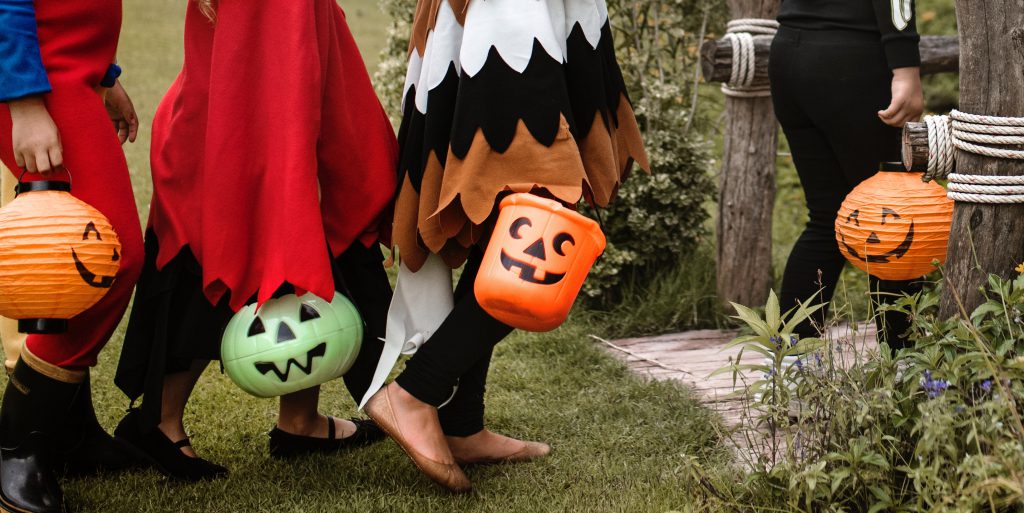 As a registered dietitian, I'm often advising parents on a healthy approach to dealing with holidays that are filled with candy and treats. Parents are often concerned about the quanity of treats that their children often receive during these celebratory events. It's important to set a good example which includes demonstrating how treats can be incorporated into a healthy lifestyle. I've included a few tips on how to handle halloween and provided my favorite sweet and savory snack options for the fall.
Tips for a Healthy Halloween:
Incorporate candy after a balanced meal.
Keep favorite treats and donate the rest.
Store candy out-of-sight.
Consider buying other nourishing treats to provide other options at home during the holiday season.
Focus on making healthy choices & not weight when discussing food with children.
Suggestions for Sweet & Savory Snacks:
Seasoned popcorn or kettlecorn
Flavored dry-roasted chickpeas
Trail Mix
Seasoned Pumpkin Seeds
Baked apples
Apple slices and caramel yogurt dip
Pumpkin Pie Smoothie
Chocolate Dipped Orange Slices
Yogurt with Pumpkin Granola