National Nutrition Month March 2019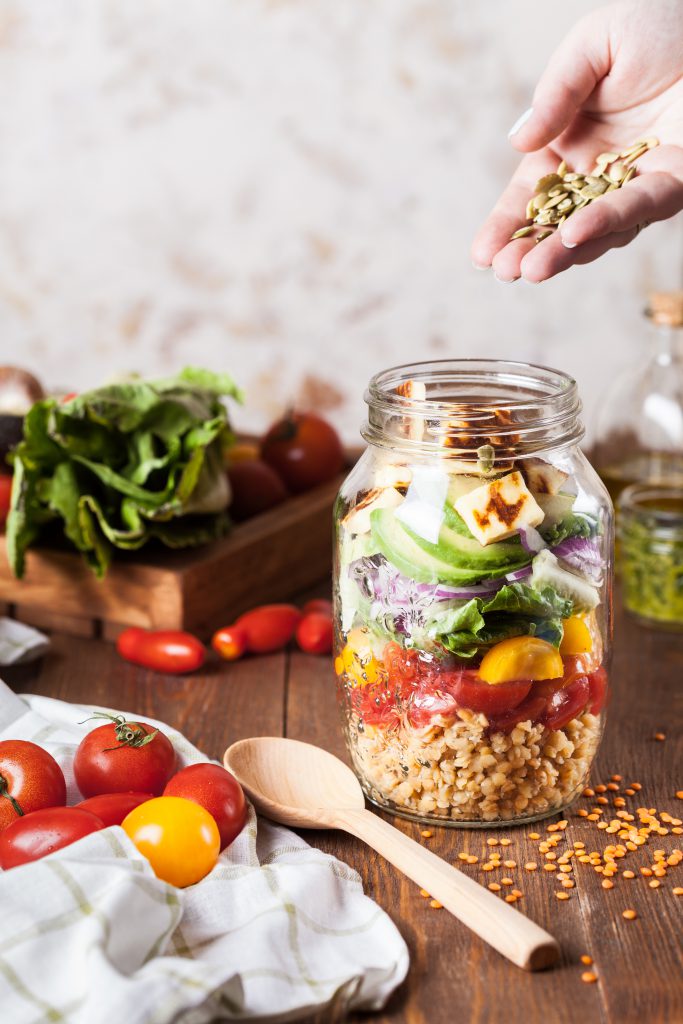 There are different definitions for diet. As a dietitian, the definition I prefer to use is "the kinds of food a person, animal or community habitually eats". The definition of diet that most people are familiar with is the "restriction to small amounts of food or specific foods in order to lose weight". Thinking of diet simply as the way we eat versus a restrictive pattern is a much more positive approach.
No one diet is right for everyone. Your eating pattern and food choices should be customized to your health needs, nutrition goals and lifestyle. The confusing part? There are so many different diets and what works for one person might not work for someone else. A registered dietitian can help you sort through all the clutter and determine what approach might work best for you.
There are however a few practical tips that everyone can benefit from following:
Slow Down at Mealtime
Find yourself rushing through mealtime or eating on the run constantly? Take time to slow down your eating and really savor your meal. Dedicating time to really enjoy the taste and flavor of your food can positively impact the types of food choices that you make and improve awareness around portions.
Make an Effort to Reduce Food Waste
Look in your pantry or refrigerator before you take another trip the grocery store. Planning meals around foods that you already have at home can save time and money and significantly reduce food waste.
Explore New Foods and Flavors
Do you ever get stuck in a food rut where you are eating the same options over and over? Expand the selection of foods you are including by incorporating a new fruit or vegetable weekly. Try different spices to add a different flavor profile to a familiar meal.
Get Cooking
Preparing more food at home is a cost-effective and healthy approach to improving your eating habits. You can control the ingredients as well as the amounts of food you are preparing. Need an update on basic cooking skills, check out the videos at www.eatright.org/videos
Drink More Water
Staying adequately hydrated is very important for good health. Reduce the added sugar in your diet by switching from sweetened beverages to water.
March is the month when we celebrate National Nutrition Month. If you have been considering or need to make changes to your current eating plan for health or other reasons don't delay. There is no better time to start than today.
Call the FPCA Wellness Center at: 
301-682-6094 to setup your visit with our registered dietitian.