Family Meals Matter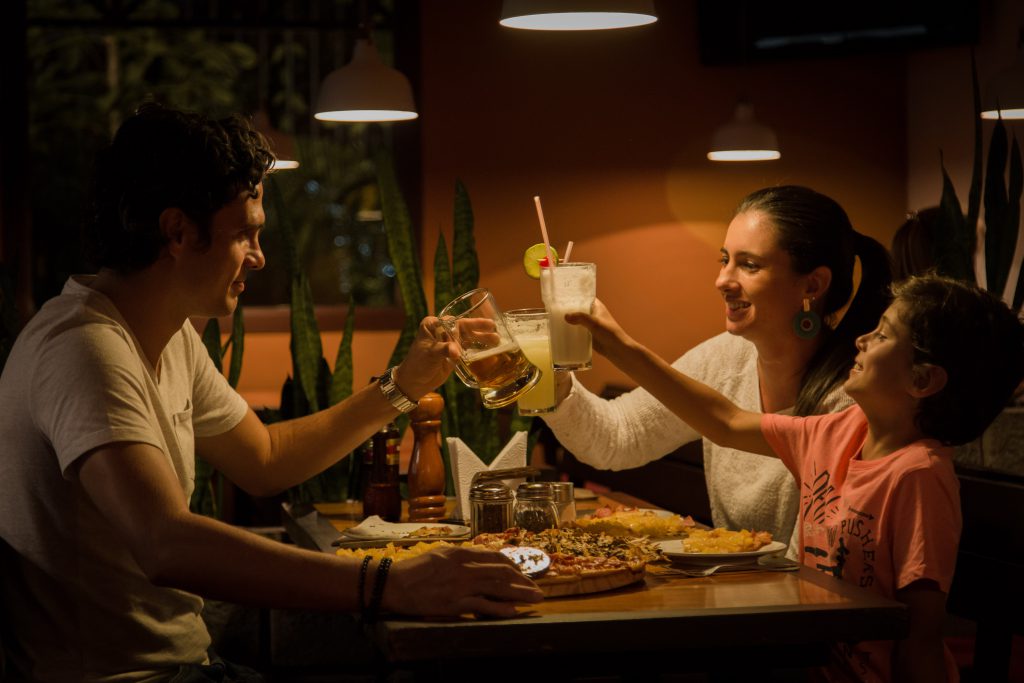 How many nights per week does your family sit down and eat together? There are many benefits of taking time to eat together as a family. At the Family Dinner Project they cite research that suggests that the benefits of sitting down regularly to a simple nourishing meal together may help children in more ways than one.
Benefits of family dinners for children may include:
Better academic performance

Higher self-esteem

Greater sense of resilience
Additionally, regular family meals have been associated with lowering the risk of:
Substance abuse

Teen pregnancy

Depression

Obesity

Eating disorders
Creating time for family meals is important and doesn't require a lot of preparation in the kitchen. The key to preparing quick and nutritious meals for the family is planning. Having a few simple ingredients on hand will save you an extra trip to the grocery store and provide you the tools to pull together a meal without much effort.
Meal Ideas:
Here are a few simple meal ideas when you don't have much time for cooking in the kitchen.
#1) Chicken Dinner
Pair a rotisserie chicken with frozen vegetables and whole wheat dinner rolls for a quick and balanced meal.
#2) Italian Night
Use frozen ravioli and pair it with a simple side-salad and homemade dressing.
#3) Sandwiches & Soup
Keep extra batches of homemade vegetable soup in the freezer to create a quick and easy meal when you are tight on time. Pair homemade soup with a simple sandwich.
#4) Entree Salad
Top a homemade or store-bought salad with beans or a quick cooking protein like shrimp and pair with a fresh fruit salad and warm whole grain bread or rolls.
Start small with simple changes to make family meals easier at your home.
Plan simple meals for weeknights and add needed ingredients to the grocery list.

Divide the tasks for meal preparation among family members to make meal assembly easier.

Keep clean up simple by focusing on one-pot or sheet-pan style meals on nights when time it really limited.