To Get the Vaccine, or Not.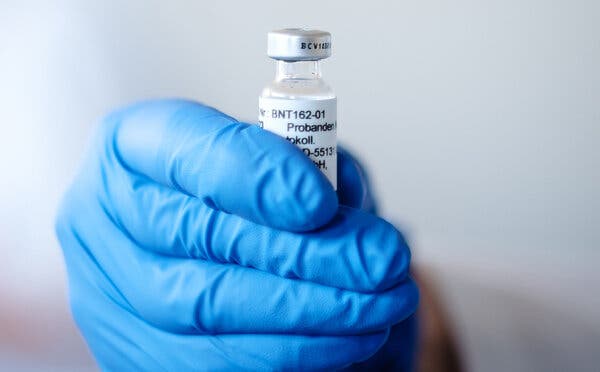 Well folks, so much for thinking 2021 would be different than 2020! I'm pretty realistic about life, but I had a secret idea that we would reach midnight and magically, the world would turn into this blissful, healthy, peaceful and harmonious place. Oh, and let me add, my delusion included warmer weather. I'm not an ally to cold weather by any stretch.
But, here we are in the midst of a continued public health crisis, our children's education has been distorted from the norm, our work lives are chaotic (especially in healthcare) and our day-to-day activities continue to be altered or non-existent. I will speculate that I'm not the only one that's exhausted, physically and emotionally. I was lucky enough to be included in the healthcare group vaccination Phase 1A. I ventured out with one of my medical assistants, jokingly telling her she had to go first, to get my first Covid-19 vaccine in the beginning of January. I will admit, I'm skeptical about anything and everything, at least until I do my own research. My decision ultimately came after spending a weekend alone at home, binging Netflix, thinking about how things used to be. To say I was a wreck would be putting it lightly. Think ugly tears. I want my life back. And, I'm pretty sure I'm not alone. The first vaccine came and went, my arm hurt and admittedly, I complained a little.
Just under one month later, I was due for the 2nd vaccine. Two of my staff members had received theirs earlier in the week and pulled through it like nothing had ever happened. As we (the same medical assistant that braved the first one with me) strolled through the very well organized health department line, a lovely nurse sat me down to ask a few health questions. She complimented me on my name (which I comically said, "thank you. It's my ex-husband's" and her reaction was priceless) and proceeded with administering the vaccine. I was good-to-go! My vaccine comrade and I felt brave and proud of our decision to help combat this deadly virus! The next day, I was pretty tired, more so than I would've been after a night of poor sleep but I still went to work. Well, let me just tell you, 24 hours later, that thing packed one heck of a punch. I'm sharing this with you because I feel like it's important to understand the: what might and the what might not, scenarios with this vaccine. However, before I continue, I want to clarify something right now. What I went through for 10 hours is nothing like what I've seen others go through for 2+ weeks, and I would absolutely choose to do it again.
I want to provide a little history lesson about vaccines. I think it's imperative that we all understand how the scientists behind modern medicine have evolved healthcare. In the US, vaccines began making history in the 1700s. Inoculations were given for smallpox, which in the 20th century alone, killed over 300 million people. In 1980, the World Health Organization declared smallpox eradicated. This was only the beginning. In 1885, the rabies vaccine was the next to make a major impact on the fight against human disease. As the study of bacteria started to expand, rapid developments in the area of vaccines followed. Through the 1930s, antitoxins became a way of the vaccine future and scientists began to concoct mixes that would battle diphtheria, tetanus, anthrax, cholera, plague, typhoid, tuberculosis and more. (If you want to read more about this, check out the Timeline of Vaccines informational web page listed at the end.)
I think the most important thing to take away from this, regardless of me sharing my experience, is that we have an obligation to our friends, family, community, country and world, to put up a good fight against Covid19. It's taken so many people from us, whether you have personally experienced a loss or haven't, the statistics are terrifying. This vaccine has been developed by brilliant scientists in an amazing era of medical breakthroughs. It's been tested on our fellow humans who have offered their own lives to help save others. 36 hours after I received my second vaccine, I was in the shower getting ready for a dinner date, as if it'd never even happened. It's something I can't begin to really explain in words, but I'd do it all over again if it meant I'm going to survive this pandemic and still be here to watch my children grow. 
Our physicians are strongly encouraging the Covid19 vaccine for patients. We are receiving a lot of phone calls about where, when, and who can receive it. All of our Frederick Primary Care Associates offices have sent the application in to receive a supply, but we do not currently have answers or a definitive timeline. In the meantime, contacting the local health department and submitting your interest for the vaccine is the way to go. Please know, as soon as we hear about our shipments, plans have already been made for announcing, scheduling and providing the best care possible to our patients. Beginning next week, FPCA will be collaborating with Frederick Health Hospital to focus on our 65+ patients. Although appointments will depend on vaccine supply, FHH will be contacting our patients with a "scheduling link" when the vaccine is available. Our goal at FPCA is to give as many options available to our patients but it doesn't have to be with us! If you can get an appointment somewhere else, please do. Keep an eye on social media, our website and your email inboxes for more information as soon as we have the first word to share and for current clinics, please visit any of the links below for more information. 
In the meantime, per the words of Governor Hogan, "wear the damn mask"!
~Shannon Hadeed
https://www.historyofvaccines.org/timeline/all