The Importance of Self-Love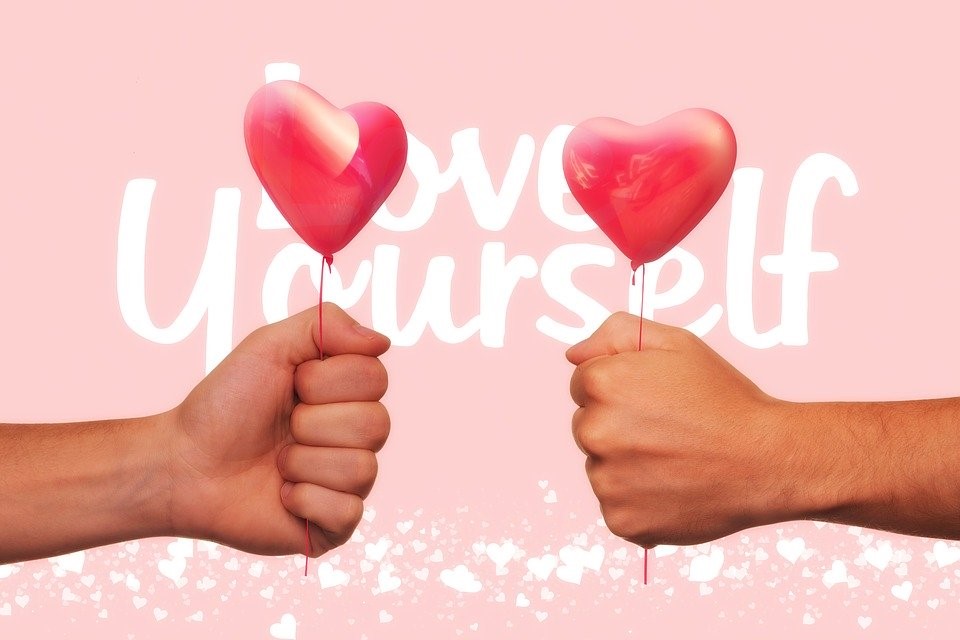 I don't know what it is about this time of year, but the hearts and confections make me think of a million other things than eating chocolate. It might be a result of not having a sweet tooth, or it could be life experiences, but instead of focusing on what the media and social culture are promoting, we might need to turn our attention to something equally as important as spreading love. I'm not trying to get mushy here, but "self-love" is necessary for good health. Hear me out.
I took a poll in my office about what people define as "self-love". I asked my staff to put the answer on a sticky note, and leave it on my desk. The results were pretty interesting because everyone has their own interpretation. It prompted me to explore a little deeper, what the world around us feels about the topic. Before we go into that, here are just a few of my personal poll results:
Knowing your worth.
The ability to give yourself the physical and emotional attention you need.
Loving yourself unconditionally.
Taking care of yourself physically, emotionally and spiritually regardless of the cost.
As a society, we are constantly being hard on ourselves, self-criticizing, finding fault in the things we do because of what Ana Sandiou, writer for Medical News Today, says is the result of "that persecutory inner voice that constantly tells us how we could've done things better". She goes on to elaborate on the studies around perfectionists being at greater risk for physical and mental illnesses. I know I have some kindred spirits shaking their heads in agreement when reading this.
I don't want this to necessarily target perfectionists in general, but more about the links it has to health problems such as: irritable bowel syndrome, fibromyalgia, depression, eating disorders, anxiety, and so much more. Maintaining our personal mind and body can create positive reactions to our physical health. Self-love is defined as: a regard for one's own well-being and happiness. We all know it's a fact that exercise and fueling our bodies with the right foods can lead to lower blood pressure, reducing weight, decrease risk for diabetes and heart disease. If self-love is about our well-being and happiness, then what are we waiting for? It might sound weird, but feeling better can begin with you and how you view yourself. Have you ever considered taking a few index cards and writing one positive thing about who you see in the mirror? Maybe you need a little pep talk about who you are capable of being. I promise you, getting to know your inner strengths, emphasizing on them, focusing on how those positive aspects of your personal being can shed light on your daily life and make you feel, look and function better!
Here is some direct advice from one of our very own physicians to many of her patients, "Don't sweat the small stuff!" Give yourself a little self-love this February.
~Shannon Hadeed