The Big Transition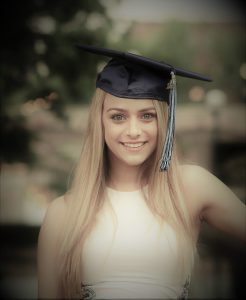 Chances are, you could be one of the many proud parents of a graduate this year. Whether it be college or high school, the big transition for your academic achiever is nothing to take lightly. For illustration purposes, let's focus on the average four years of a student in the collegiate stage of life.
As a parent or guardian, we take our, seemingly still, babies from their safe, monitored and somewhat controlled life at home and deliver them to unfamiliar territory. In front of this child is a campus full of new faces and undiscovered territory, and very little supervision. It's definitely a gasp-worthy feeling for the mother who stayed vigilant for 18 years of the who, what, where and when of this now legal adult.
Over the next four years, your dependent becomes independent in many aspects of life. There is constant movement, involvement in communal activities, resources to assist in personal, academic or social struggles. Students engage in athletic teams, clubs, Greek life, venture into the experimental life of adult choices and continue this somewhat pandemonious lifestyle of disorder for several years. And, as everything in life, there comes a point where this phase of life ends. In the words of Rochaun Meadows-Fernandez in her article posted in the Chicago Tribune, "College can be similar to a utopian society: Its inhabitants are not really aware of the struggles that may await when that utopian world vanishes the day after graduation."
Reality.
Adulthood.
Employment.
Risk.
Unknown.
Post-graduation depression.
If you think it was vital to be observant before, it is critical to be just as attentive with your new graduate. Clinical studies have reported a steep climb in clinical anxiety and depression in graduates, likely contributed to the feeling of self-isolation (remember the plethora of social opportunities during college?) and the feeling of inadequacy in the pursuit of their career path. These graduates are entering the next step of life and many of them have no idea where to begin. As you transition your young adult into the next physical location, whether they are returning home or moving into a new place, keep a close eye for symptoms of depression. Some of these include disconnection from normal life activities, lack of interest, guilt, trouble focusing, excessive sleeping or even the opposite – insomnia. Keep in mind, this doesn't mean your scholar will be diagnosed with depression, but the signs should not be taken lightly. Encourage your graduate to stay in touch with friends and family, stay involved in activities and stay positive in the search towards a new course of life. And, please remember your providers at Frederick Primary Care Associates are here to stay on top of your physical and mental health, especially during these big transitions. Preventative health can help your graduate be even more successful than just finding the appropriate professional future. From the bottom of our hearts, congratulations to all of our FPCA graduates!
To read more on this topic, please visit:
http://www.chicagotribune.com/lifestyles/health/ct-post-graduation-depression-20170808-story.html
https://www.insidehighered.com/news/2018/03/06/new-study-says-graduate-students-mental-health-crisis
~Shannon Hadeed