Stop and Smell the Roses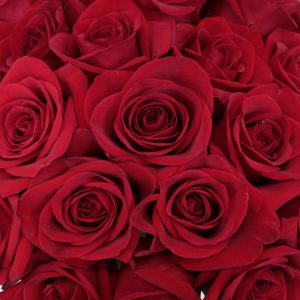 Love is in the air!
…For this week, at least. Grocery store aisles are full of red candy filled hearts, gigantic chocolate kisses, truffles and more. For those of us with a sweet tooth, it can make even the fittest of bodies melt into sugar comas. If we're leaving behind January, the month of resolutions and new gym memberships, why let Brach's, Hershey and Lindt ruin it? There are alternatives that are just as yummy and affectionate.
If you take a look around any store, it's certainly no surprise to see beautiful roses appear in mass quantities during the month of February. Roses provide stimulation to several human senses, including touch, whether it be feeling the velvety soft petals or the stab of sharp thorns! With the increase in popularity of aroma-therapies, diffusing oils derived from flowers and plants is becoming quite a trend. Scents stimulate brain function and roses in particular are believed to lift moods, soothe anxiety and depression symptoms. Coincidentally, inhaling the spicy-sweet smell is an aphrodisiac for many, which let's face it, beats the feeling of sugar withdrawal!
So, beyond the actual idiom "stop and smell the roses", taking time to truly slow down and breathe in the scent of a rose will reap many more benefits than indulging on sweets this Valentine's day. Folks, skip the junk food and go straight to your love's heart the healthy way!
~Shannon Hadeed