Quarantine 15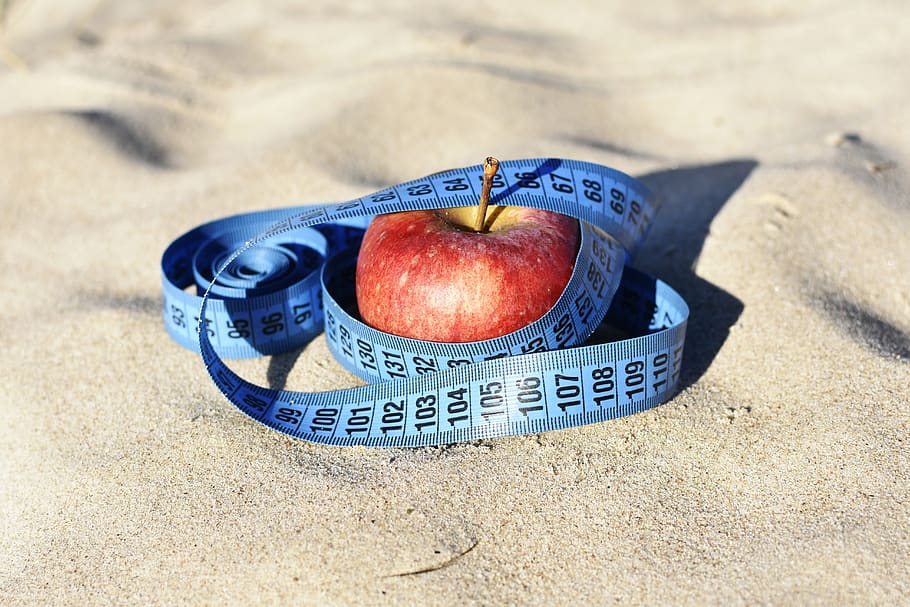 We've all heard of the Freshman 15, especially those of us who bounced off to college and threw all healthy home cooked meal plans out the window for ramen and instant mac-n-cheese. There were late-night study sessions where bags of chips littered the table and let's not hide the fact that beverage choices drastically changed. Maybe you're shaking your head in kindred spirit with me, or maybe you have no idea what I'm even talking about, but I'd be willing to bet you'll understand this: Quarantine 15 and Covid Curves. I'll admit, they are funny to say but in reality, these comical nicknames for 2020's weight gain hit me like a ton of bricks! Fifteen pounds (plus or minus a few) worth of bricks, to be almost exact!

In the beginning of this mess, I had high expectations knowing the gyms had closed. I am definitely an optimist about natural things like organic workouts. I love using the outdoors as my space to get cardio in, or body weight to increase muscle with even the basic sit ups and push ups. I still smile when I see people doing exactly what I imagine the world should do daily, get outside! Enjoy the fresh air! Get in shape!

Then it rained.

And rained.

And rained even more. Maryland, as usual, was "off her meds" per the well used joke. Then it became hard to go to the grocery store and the orchards weren't quite open yet with fresh, healthy produce. As if this wasn't enough to dull my dreams of getting into tiptop shape, I added a new problem to an old knee injury and even my at-home workout videos came to a screeching halt. I really should have tossed my scale out the window because even still, it's a depressive thing to look at each morning. I've actually strategically placed it under a piece of furniture in my bathroom so it's not the first thing I see anymore. While it gathers dust, I've been collecting pounds and one of the many things I've learned in my 42 years is weight gain is never alone. Along with it comes depression. I often wonder if there is a true diagnosis for "weight-related depression" because the connection is documented in research everywhere. How amazing would it be to have both of those ailments cured rather than becoming a life-long struggle like diseases and things we can't remedy completely?

I guess after wandering aimlessly through the last few months, not sure of what will happen tomorrow let alone, in two hours, I have discovered there is an empty space in my daily life where extra calories, Chardonnay, and pure laziness has taken over. Yes, I am owning the fact that it wasn't just my injury that caused my current state. I spent several weeks YouTubing physical therapy exercises and managed to conquer my debilitating knee problem so why am I still struggling with the Quarantine 15? The same reason millions of people are. Our day-to-day lives have been changed, our routines have been interrupted and we need to find a new way to navigate our physical health and wellness down a new road.

I've talked in past blogs about the "fight-or-flight" response. It's basically your body's natural reaction to a threat of survival. When the pandemic hit, people rushed to the stores for toilet paper. Although I find this very strange, it's a good example of the irrational behavior our minds and bodies will execute. For many people, when we were grounded, per se, and had to acclimate to telework and for some, even furloughs and layoffs, it was natural to resort to comfort foods. Social media was flooded with recipes, television advertisements were promoting food delivery options that will bring everything right to your doorstep, even vehicle sales didn't require the walk along the lot searching for that perfect car. We became sedentary in our daily lives.

I know firsthand how many meals I cooked. At least 2,543,178 (or so it seemed). I went from running out the door with a healthy smoothie Monday through Friday to cooking a full blown Cracker Barrel worthy breakfast every day for my 16 year old son and I. My normal rush through the day where sometimes lunch came so quickly I barely had a second to look at the clock turned into perusing the pantry for something to munch on, more times than necessary. While I'm being candid, I wasn't resistant to the choice of fermented grapes for dinner by the time the onerous workday concluded.

Well, my Quarantine 15 has reached a deadline and my Covid Curves are about to get a reduction. I've decided to set some goals, most of which include getting back to my pre-pandemic healthy lifestyle because I want to FEEL good again, and a few additional goals that include fitting in last year's dresses. I'm going to implore YOU to do the same. It's going to be a daunting task, no doubt, but I love how we have social media to bolster confidence in one another, give encouragement, and suggestions on what's working and not working. If you're in this with me, give a shoutout on Facebook! Your friends and family at FPCA are here to help and encourage you.

For some additional information regarding weight gain/loss, Yale Medicine has a great article for your reading enjoyment.
~Shannon Hadeed