How to get the most out of your doctor's visit
How to get the most out of your doctor's visit
It seems like everything we do these days is more hurried and that personalized service has taken a back seat to efficiency. Unfortunately, the health care field has not been spared these changes. Yet your visit to a health provider is one of the most important interactions you will have during the year, so it is important to make the most of it.
You have the right to have your health care provider listen carefully to your concerns, do an appropriate physical exam, and explain his/her thoughts regarding your diagnosis and then explain a plan of care which may include treatment, tests, or referral to additional providers. You should understand this explanation and be able to ask questions to clarify anything you did not understand.
Unfortunately this communication can sometimes break down leading to frustration on the part of the patient or the doctor and even more ominous outcomes like missed diagnoses or confusion in treatment. Below are a few suggestions to help you get the most out of your visit.
Schedule the right amount of time
Most people would be surprised to know that the information given to the receptionist when scheduling an appointment is often what determines how much time they will have with the doctor. This one area is the root of many of the communication problems and frustrations in a primary care office. For example, a patient may schedule a visit for a minor problem like a sore throat, then bring in a list of other symptoms/issues to discuss. Because the visit was scheduled for a sore throat, a short time slot was allotted for the visit. When the additional symptoms are brought up one of two scenarios usually will occur. In the first, the doctor will tell pt that they need to re-schedule for another visit to deal with the other symptoms. This often leaves the patient feeling upset, inconvenienced or angry. In fact some patients assume that they are doing the doctor a favor by saving their symptoms for one visit and are surprised when they are asked to reschedule. The other scenario is that the doctor tries to deal with all of the symptoms during that visit. While this seems more convenient, it really leaves the health care provider with less time than they need in which to evaluate the symptoms.   In these instances, a patient will perceive that their provider is rushing through the visit and not taking adequate time to address the symptoms.
The result of both of these encounters is often some degree of anger, resentment or frustration for all parties. But more important than the ill-will that can be generated, is that having insufficient time to address a symptom can lead to inappropriate diagnoses and treatment and a delay in actually getting your condition resolved.
In most primary care offices, multiple short appointments are blocked off to handle acute problems each day – but longer visits often require a wait. Therefore, if you have multiple symptoms that you would like evaluated, inform the receptionist of this when scheduling the appointment.  Do not be upset if you are asked to make a separate visit for the additional symptoms or if you have to wait for a later appointment date to be seen when enough time is available to handle all of your issues.  Although this may be less convenient for you, it is the way to get the best care.
Organize your thoughts in writing before the visit
In the high tech world of medicine, people may not be aware that the most important part of diagnosis is obtaining an adequate history.  There is a tendency to think that more testing means better care.  The reality is that medical tests are associated with risks and avoiding a test by giving an adequate history is much safer.  Regarding symptoms, medical providers need to know when they began, how often they occur, how long they last, the location and severity of the symptom, what makes the symptoms better, what makes them worse, and any other associated factor related to the symptoms.   For long term symptoms like headaches, intermittent abdominal/bowel symptoms, or vague symptoms, it is very helpful to do a symptoms diary for 4-6 weeks to have more information when you come in.
Be up front with your concerns
May people seem to be embarrassed or in someway unwilling to share the exact nature of their concerns with their doctor and this often leads to miscommunication and increased anxiety.  This is often seen when a patient is worried about a particular disease or condition but does not indicate this to the doctor.  For example, someone sees a doctor for a headache and is worried that it may be a brain tumor.   If the doctor diagnoses the headache problem but does not mention brain tumor or order a test, the patient maybe left feeling that the doctor may not have thought about brain tumor as a possible diagnosis and may not feel reassured about the visit.
Sharing your specific concerns with your health provider is very valuable in a number of different ways.  First, it allows them to directly address your specific concern and reassure you specifically about the condition which you are worried.  Secondly, on rare occasions, your concerns may be very well founded and may redirect the doctors thinking into an area they were not considering in their though process.
Receiving good health care is extremely important.  You should be sure you have been scheduled an adequate amount of time to address your concerns, that you have reviewed your history in advance to be sure it is organized , and be honest about your specific concerns.  These suggestions will help you get the most out of your health care visits.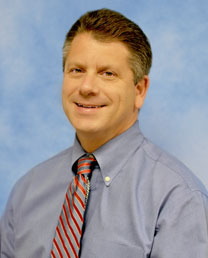 Author: Gerard DelGrippo MD
Family Physician Frederick Primary Care Associates
63 Thomas Johnson Dr. Suite E