Coronavirus / COVID-19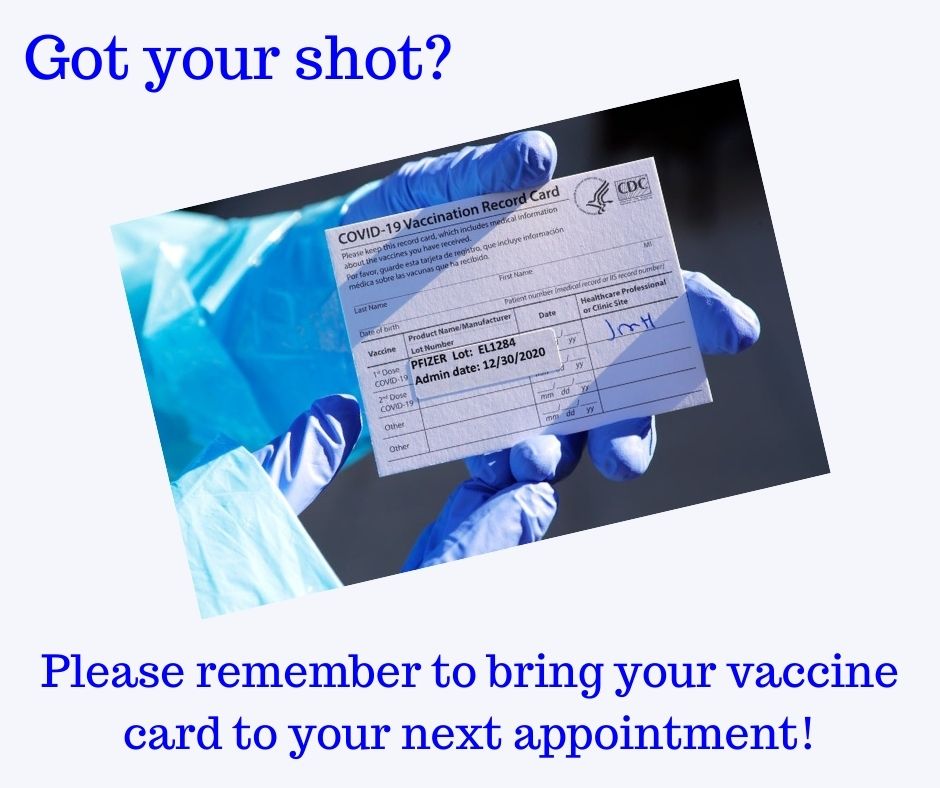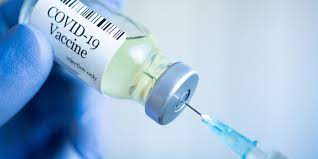 Vaccine appointments are scheduled based on the number of doses we receive each week. If you do not hear from us, please be patient, as vaccine availability is limited. You will receive an email or text message confirming your appointment date and time once the vaccine becomes available.
Click here:FPCA Covid-19 Vaccine Interest Form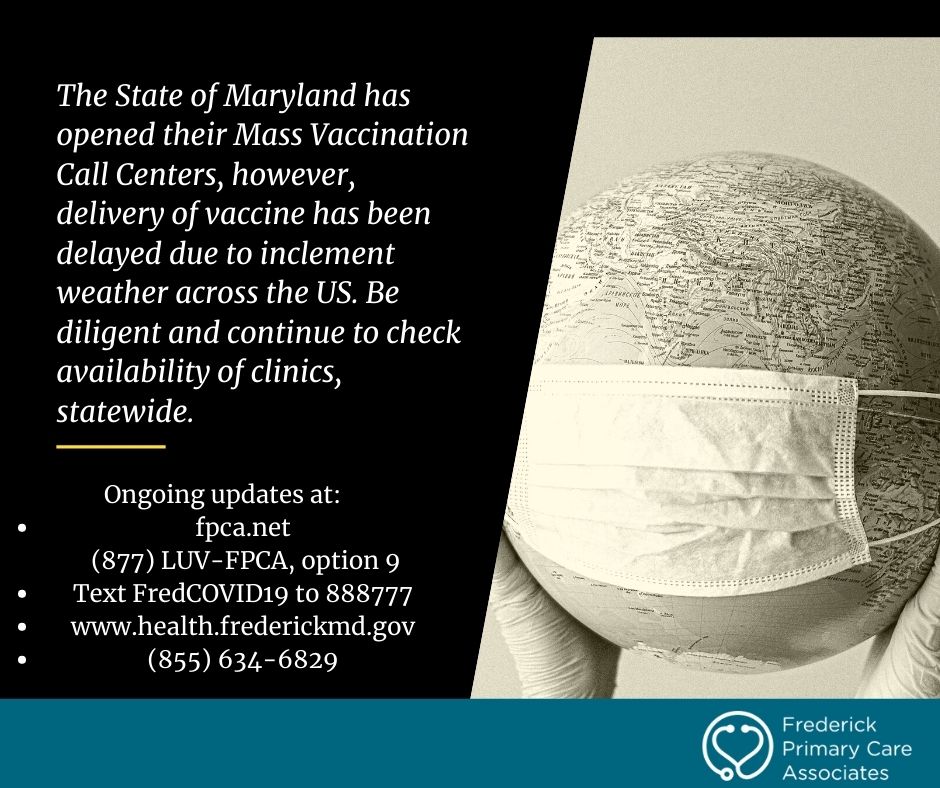 Frederick County Senior Services in cooperation with the FCHD are hosting a live webinar TODAY, January 29th at Noon.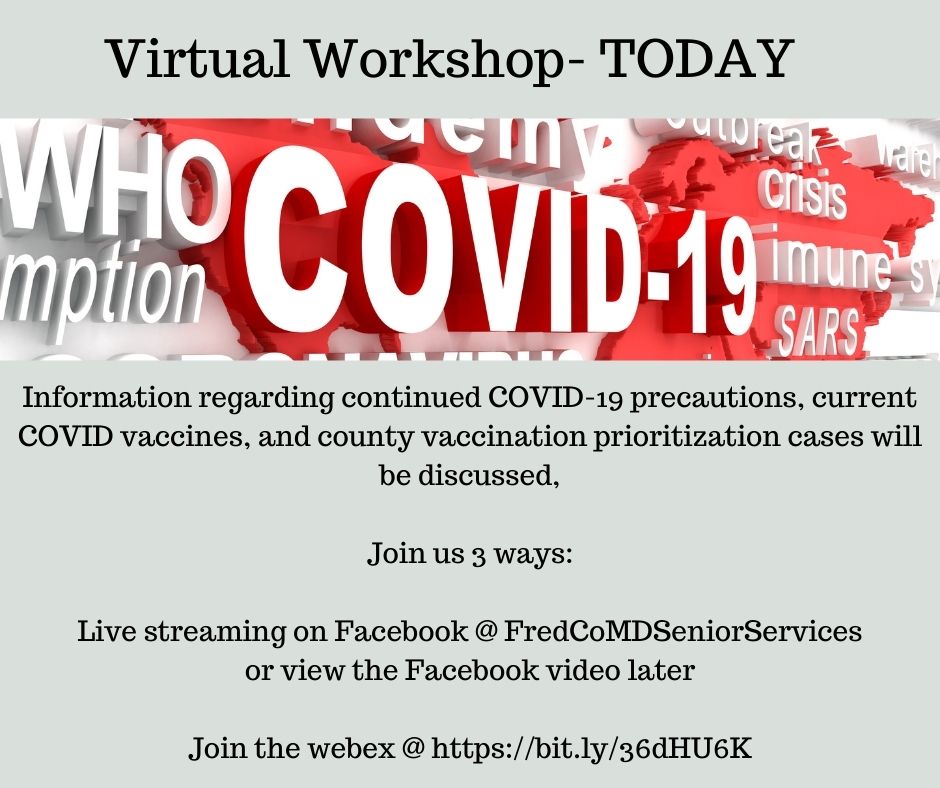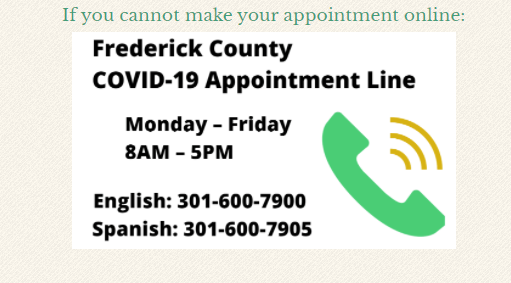 A message from our Providers:
We strongly recommend that every adult get the Covid-19 vaccine as soon as they are able to. The vaccines are safe, effective, and are the only way we are going to get this pandemic controlled.
The Covid-19 vaccine distribution is rapidly changing, so we have very few details and they are likely to change over time.  Please look out for future emails/updates from Frederick Primary Care Associates.
If you have the opportunity to get the vaccine, you should get it anywhere as soon as you can. You should not wait for us to give you the vaccine.
Currently vaccines are being given by the Frederick County Health Department. It is reported that large pharmacy chains will also be giving vaccines, but they are not giving Covid-19 vaccine to the general public at this time.
Maryland is currently in phase 1A & now starting 1B of Maryland Vaccine roll out plan, which means vaccines are being given to health care workers, residents and staff of long term care facilities and first responders. If you belong to one of these categories, you should be able to get your vaccine at the Frederick County Health Department – see link below.
Phase 1 B Assisted living and congregant communities, age over 75, and educational and continuity of government employees
Phase 1 C Age 65-75, essential workers in lab services, agriculture and manufacturing.
Phase 2 Adults age 16-65 with increased risk due to chronic conditions, essential workers in food, utilities, transportation
Phase 3 General population age 16 – 65
For more information about the vaccine in Frederick county, click here for the link to the County Health Department's vaccine page.
Text FredCOVID19 to 888777 for updates directly from the Frederick County Health Department.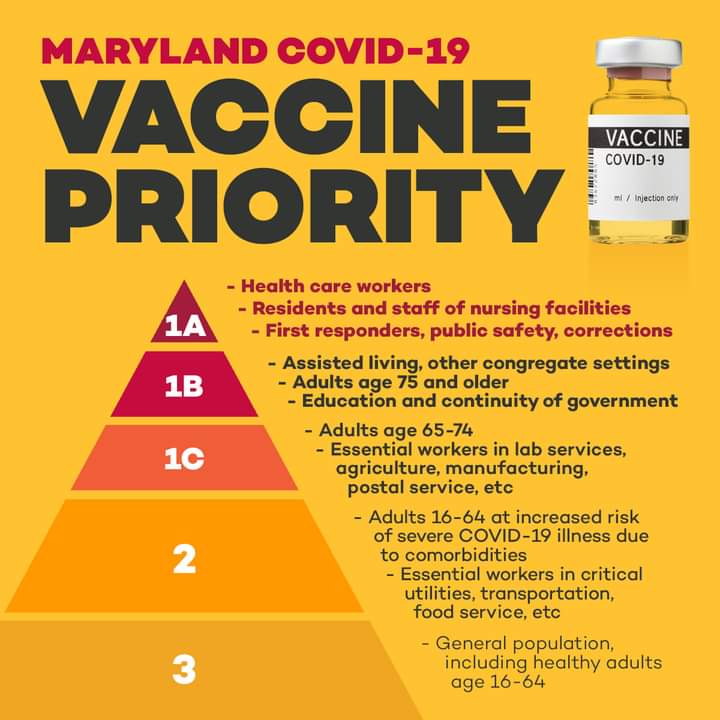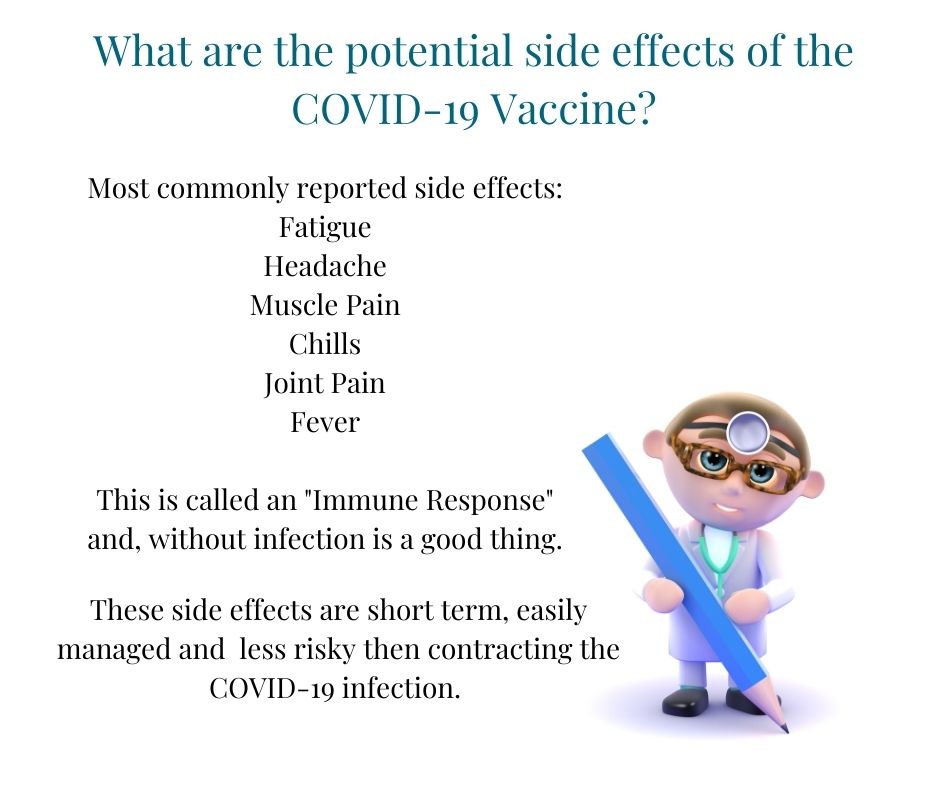 Following is information regarding symptoms, diagnosis and treatment of Coronavirus. For up-to-date information, please visit www.cdc.gov/coronavirus.
Signs & Symptoms
IF you have…
A fever
A cough
Difficulty breathing (not a sore throat or upper congestion) or
Close contact to a person who is under investigation or care for COVID-19 while that person was ill
THEN,
Please do NOT come to one of our offices
Please CALL us regarding your symptoms and exposure history or VISIT www.fpca.net/virtual to initiate a virtual visit.
We will contact the Frederick County Health Department on your behalf
About Coronavirus
Tests are in short supply and testing in office is challenging due to high transmissibility of illness. COVID-19 testing will not change the course of illness as there is no specific treatment for Coronavirus and should presently be reserved for the sickest patients.
To protect yourself and others
Avoid contact with others
Cover your cough or sneeze with a tissue or your elbow
Wash your hands often with soap and water for at least 20 seconds [hand sanitizer (minimum 60% alcohol) is your back up]
Avoid touching your eyes, nose and mouth
Stay home when you are sick
Visit the CDC website for suggestions on how to prepare
The medical community's understanding of 2019 Novel Coronavirus (2019-nCoV) is quickly advancing and therefore quickly changing. www.cdc.gov/coronavirus is your best up-to-the-minute resource for information regarding coronavirus. Please rely on this valuable resource for trusted information about coronavirus.

Tags: coronavirus