Wellness Center
56 Thomas Johnson Drive
Suite 102
Frederick, MD 21702
Get Directions
Phone: 301-682-6094
Hours:
Varies.  Please call the office for more information.
*Saturday appointments available 8am-4pm. Only available at the Ballenger Creek office. Please call the Wellness Center to schedule your visit.
Available Classes
AADE Accredited Diabetes Education Classes!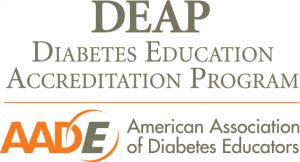 Newly diagnosed with diabetes? Interested in improving your diabetes management?  Join our diabetes education classes, offered monthly. The 3-class series covers the seven areas of diabetes self-care including:
Healthy Eating
Being Active
Monitoring Blood Glucose
Taking Medication
Problem Solving
Reducing Risks
Healthy Coping
When: Mondays
What Time: 10am-Noon
Cost: Billed to Insurance
Patients are required to call our office and register for the class @ 301-682-6094.
We also welcome one-on-one appointments for those who do not favor group settings.
Please note: Wellness Center staff provides services at all FPCA locations. Confirm the location of your visit when scheduled.
The Wellness Center on Instagram!