Careers
Come work for Frederick County's largest and most innovative Family Practice!  We offer competitive salaries and a generous benefit package.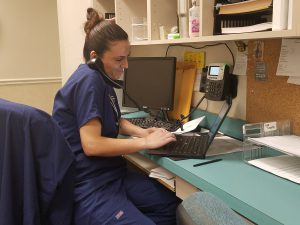 We currently have openings in the following areas:
Download our Employment Application
Equal Employment Opportunity
Frederick Primary Care Associates is fully committed to equal employment opportunities for all employees and applicants for employment. It is our policy to recruit, hire, train and promote into all job levels any employee or applicant for employment regardless of age, race, color, religion, sex, sexual orientation, marital status, national origin, physical or mental disability, or veteran status. The company also prohibits harassment on these bases. All such decisions are based on individual merit, qualifications and competence as they relate to the particular position.